Art Exhibition & lunch
HearMe event
What does a world of hearing equality look like and how can we work together to bring it closer? To commemorate the close of Hearing Awareness Week, on Friday 5 March Soundfair is launching The HearMe Report – a document that centres the lived experiences of people with hearing conditions and identifies ten priority areas for society-wide action.
The event will kick-off at 11am AEDT. Upon arrival, attendees will be invited to explore the HearMe art installation; an immersive experience by Kate Disher-Quill that draws on the elements from the report and simulates some of the physical, social, and emotional impacts of a range of hearing conditions to stimulate fresh understanding and empathy.
The report will be launched at midday with support from The Hon Mark Coulton MP and keynote speakers including Suzanne Waldron, and Dr Caitlin Barr. The launch will be livestreamed, so interested people will be able to attend the event online.
If attending physically, following the speaker presentations, Soundfair invites you to attend a three-course, fine-dining networking lunch.
Art exhibition, supported by Specsavers

Soundfair has commissioned Kate Disher-Quill to respond to the HearMe Report with an immersive, multimedia exhibition.
Kate Disher-Quill is a Melbourne based artist working across photography, film, publication and multimedia. Her debut solo exhibition Right Hear, Right Now featured as part of Sydney's Head On Photo Festival and toured to PhotoAccess in Canberra and No Vacancy in Melbourne in 2016. The project was developed into the publication Earshot, which portrays the myriad of experiences of Deafness and hearing loss. Earshot has received high recognition within the arts, health and audiology industries for intersecting art and storytelling with health and education.
Kate's most recent practice involves the process of Knowledge Translation, a collaborative and multidimensional approach with academics, health professionals and consumers of health services by using art to build capacity and understanding within healthcare. Kate has spoken at various arts and education institutes including National Gallery of Victoria and Art Gallery NSW and is a proud advocate for access, representation and inclusion of people with disability, particularly within the arts and media.
Supported by: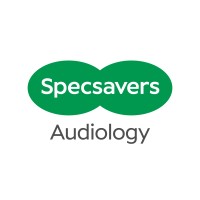 Venue
Crown Melbourne
8 Whiteman St
Southbank VIC 3006
(03) 9292 8888
The Palladium at Crown is the venue of choice when it comes to hosting some of Australia's most prestigious events, including the Australian Football League Brownlow Medal and the Allan Border Medal. Designed to impress and inspire, opulence flows, with magnificent custom designed carpets, seven metre ceilings, plush wall panelling and superbly appointed fittings. The Palladium at Crown is also one of the most technologically advanced venues in Australia.